Anne Rodda on the 2023 Michael Hill International Violin Competition
The competition will take place in Queenstown and Auckland, New Zealand, between June 2 - 10, 2023
The Violin Channel recently caught up with Anne Rodda, executive director of the Michael Hill International Violin Competition.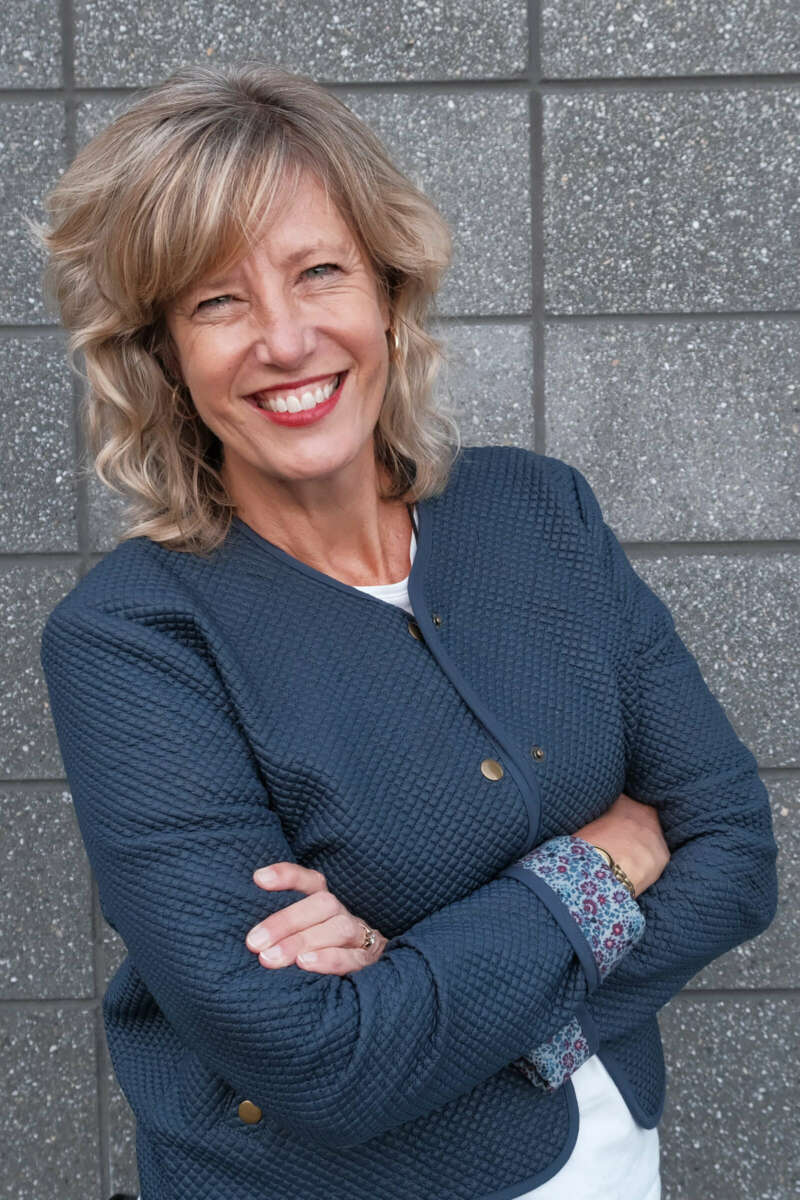 The competition is often referred to as the "Olympics of the violin world." Why do you think it has gotten this great reputation?
Musicians on any instrument have a whole lot in common with high-performance athletes – they have been training (at great expense and compromise) for hours every day since they could barely run or hold an instrument; while tournaments or competitions require superhuman preparation. The Michael Hill has a palpable 'buzz' and sense of pride in the lead-up and during the arc of the event from the various rounds through to the big podium win.  We are one of the handfuls of highly-sought after violin competitions because the Michael Hill experience is unparalleled and we can say, hand on heart, that every violinist who has been a part of it, comes away a stronger, more insightful artist.
What is unique about this prestigious competition?
New Zealand seems to be on everyone's bucket list!  And because we were off-limits, but in the international news, for several Covid-affected years, the fascination with this island nation appears to have grown.  So, the destination itself is unique, particularly the commitment New Zealand is making to embrace te ao Māori (the Māori world). Our reputation is that of genuine respect for all the artists involved – our kaupapa (mission/approach) is to enable each musician to perform to their best and beyond.  We often hear how inspiring the landscape of the Southern Alps can be and Auckland often appears at the top of those international lists of best cities. Marrying the place with the generous Kiwi hospitality is a special mix of magic. One very important aspect of our approach is the comprehensive program provided to the violinists that do not advance through to the latter rounds:  instead of cutting them loose as is the norm, we provide an enrichment experience that involves masterclasses and workshops, presenting in local schools, performing alongside our judges and Kiwi musicians, and having an all-around wonderful time.
How does it feel to be back in person after such a long break due to the pandemic?
Great question and thanks for asking, because it feels GREAT!  Our Covid experience was about turning our focus inwards to our beneficiaries (New Zealand musicians). We've learned a lot and feel we've grown wiser as a result, and built a stronger foundation along the way.  But now that New Zealand's borders are open again, we are super excited to see international artists reappearing on our concert stages – particularly the Michael Hill stages.
Entries for the 11th edition have broken all previous records! What attributes were the jury looking for when selecting the quarter-finalists?
You'd need to ask one of them! Seriously, because management doesn't have any influence over the selection and it's a carefully-constructed method to winnow so many applications down to just 16, I couldn't do this answer justice. But I do know that they were each looking for artistry above the notes on the page, and a conviction and quality artistic persona – a.k.a the 'whole' package.  My job is to select amazing judges that take the responsibility of 'kingmaker' very seriously, and then enable them to do their best work.
What are you, personally, looking for in the next Michael Hill Competition Winner?
The Michael Hill has a track record of choosing winners that walk their own path — no cookie cutters here. (And, selfishly, no divas please. There's no room for ego in the industry anymore) I can't wait to see who the 2023 winner will be and hope they will already be on their way to finding their unique voice that can cut through the crowded market. A winner with an open mind and heart will get the most out of the prize and subsequent opportunities.
Can you tell us more about the new New Zealand-commissioned work that will be performed by the candidates? What made you include this new part of the competition?
We have commissioned 10 New Zealand solo works over the past two decades. The demand of young artists to be digitally brave, if not competent, was too attractive to pass up. The 2023 commission is for solo violin and composer Michael Norris has written the notation, but the performers will play with a static audio file – a soundscape of New Zealand aural components such as taonga pūoro (native Māori instruments) and other unique sounds. You can learn more about this project here.
In addition to the impressive $100,000 total in cash awards, what other prizes will the winners receive? 
More will be revealed closer to the competition start, but given the Hill family's background in jewelry and artistic aesthetics, one prize will be a gorgeous pendant designed by Christine, Lady Hill. Rare Violins of New York is a valued partner of ours providing, through their Consortium, a three-year loan of an exquisite Domenico Montagnana of Venice c1739.
Can you tell us about some of your past laureates who pursued international solo careers? How have they helped the legacy of the competition within the industry?
We noticed a big change when Ning Feng won our 2005 Competition – he pretty much put us on the map, but the array of career paths our winners have taken can't be reduced to 'solo careers' which is a term that now has much greater depth and meaning than the old-fashioned 'stand up in front of an orchestra and play one of eight standard concerti over and over.' Look at how Sergey Malov has spun a rich tapestry of alternative concertizing, or Joseph Lin's years with the Juilliard String Quartet, Bella Hristova being named an Avery Fisher career grant winner, or Josef Špaček serving as concertmaster of the prestigious Czech Philharmonic.  And let's not overlook the violinists that have come through The Michael Hill at some stage in their development (Ray Chen, Tessa Lark, Jinjoo Cho, Timmy Chooi, etc….) All 160+ are proudly featured on our website and we follow and continue to applaud all of them. Our legacy is them and the gorgeous, massive mosaic they have created.
Learn more about the competition here.
All rounds of this year's competition will be streamed live on The Violin Channel from Queenstown and Auckland, New Zealand. Stay tuned!