Association of Performing Arts Professionals' New Podcast "ARTS. WORK. LIFE." — Episode 5
This podcast features the untold stories of people working in the arts industry and how the past few years have affected them
How has the pandemic, call for racial reckoning, and mass resignations impacted your work life in the performing arts? The Association of Performing Arts Professionals, with the support of the Wallace Foundation, wanted to find out. This new podcast, "ARTS. WORK. LIFE." welcomes arts workers to tell their own stories.
ARTS. WORK. LIFE.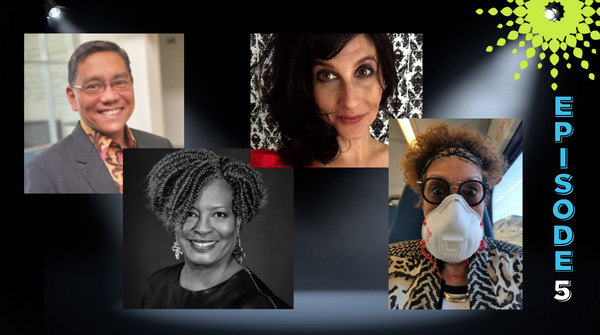 Season 1 Episode 5
Individuals shape organizations far more than any mission statement. In the human-centered work of the arts, that is especially true. The stories in Episode 5 reveal how decisions about recruitment, hiring, and firing impact work culture.
In this episode, executive director Yukio Kuniyuki (San Angelo, TX) explains why the performing arts profession might just be the perfect place for veterans; arts programmer Emily Marks (Memphis, TN) advocates for the arts to take lessons from libraries on staff and board recruitment; creative producer and presenter Monique Martin (New York, NY) acknowledges how painful it is for job candidates and communities to not be valued fully; and VP of guest relations Carolyn Van Brunt (Los Angeles, CA) describes her early-pandemic experience of letting go 400 co-workers, the resulting survivors guilt, and how she balanced "professionalism" and authenticity.
Want to tell your bold, untold story on a future season of ARTS. WORK. LIFE.? Submit your story here.