Cellist Astrid Schween Shares Advice on the Transition from Music Student to Professional
"What should one expect whilst transitioning from being a student to a working professional musician?" We threw the question to cellist Astrid Schween for her advice.
Transitioning from being a student to a professional musician can be a challenging process. We want to achieve success and thrive in the music industry. VC reader Peter wanted to know some advice and strategies that can be helpful when transitioning from student to professional in today's classical music industry.
What are some skills young music students should learn to cultivate in order to prepare themselves for the real professional world? Please let us know in the comments below. We're all keen to learn more from you.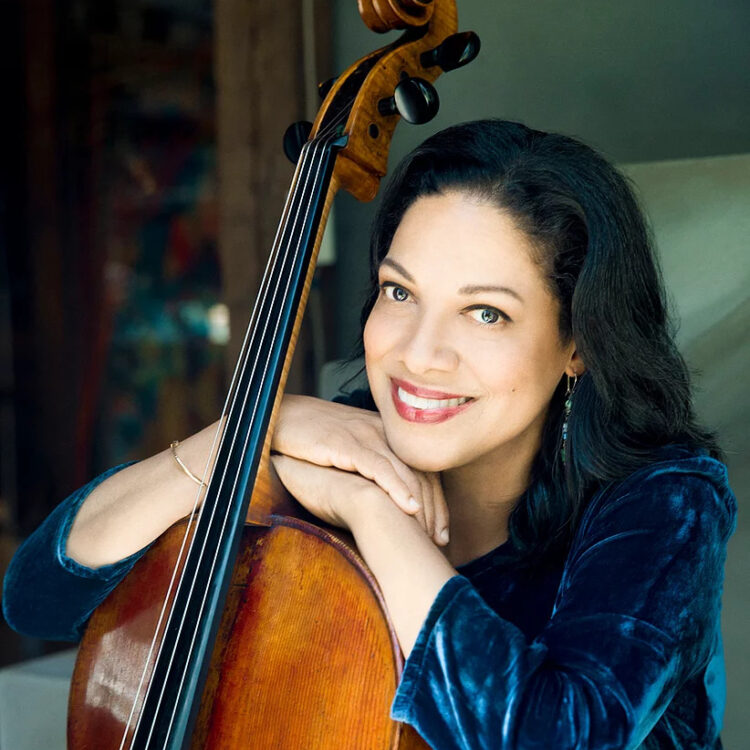 Cellist Astrid Schween on Transitioning from Music Student to Professional
Dear Peter,
On a recent trip abroad, I came tantalizingly close to seeing the Galapagos Islands, that mystical place of childhood fascination and inspiration to Charles Darwin, where generations of transitions have so clearly shaped the habits and features of the resident wildlife. I was reminded that, like all creatures, we need to go through transitions and adapt to our surroundings to survive.
Among the bigger transitions we all face is leaving the literal or figurative nest, whether on the first day of kindergarten, going off to college, or moving from a degree program into a profession. For performing musicians, this transition can be particularly challenging. This year I have been asked to assist young musicians in taking this big step forward by leading the Lower Strings Seminar at Juilliard. This class was designed to help students enter the profession with confidence. While preparing, I asked myself what a young musician needs to know at this critical juncture, and insights from my own experience came back in an avalanche.
Conservatories are notoriously competitive, and they do their best to prepare us for a survival-of-the-fittest way of life. But, when stepping out of school with a very specific image of success, one has to be careful to remain open to unexpected opportunities that may seem, at first blush, like deviations from the plan. Graduating with the idea that one is going to practice intensively and launch a career by winning a high-profile competition might be altered unexpectedly by any number of challenges or opportunities. It's impossible to know in advance where these will lead, but each musical path can be inherently useful and beneficial, if only to equip a young artist with experience and a further sense of what they do and do not enjoy artistically.
It's important that we each actively modulate our goals, and, with practice, we can learn to take stock of our aspirations, refine our vision of the future, and assess the effectiveness of our choices.
While we prepare intensively for auditions of whatever kind, taking the time to teach, and learning to speak about our craft, can not only benefit others, but can also crystalize important ideas and concepts for ourselves. Explorations into improvisation or other musical genres can also yield tremendous insights into more traditional classical models and the art of interpretation. Similarly, an unforeseen invitation to collaborate can open the door to fruitful professional opportunities that may not fit a performer's original picture of the future. Today's musician also has to be something of an entrepreneur, social ambassador, and self-presenting artist, creating performance opportunities where they might not have previously existed. The most adaptable and versatile musician is going to stand the best chance of not only surviving but thriving.
Finding meaning and enjoying the content of one's life in music is an ongoing quest requiring flexibility, imagination, and self-reflection. The path forward is different for each of us, but the requisite skills and inherent challenges seem more or less universal. Over time, adjusting our goals, with a constant subtle shifting and malleability of perspective, can lead us to feeling more secure and better-prepared to take on the many practical and artistic challenges our musical lives have in store.
-Astrid
Do you have a burning question for one of the Pros? Simply email: [email protected]
A graduate of the Juilliard School, where she studied with Harvey Shapiro, Leonard Rose, Channing Robbins and Ardyth Alton and private student of Jacqueline du Pre in London, Astrid Schween currently serves as cellist with the famed Juilliard String Quartet - and holds a teaching position on faculty at the school. She previously held teaching positions at the University of Massachusetts, the Hartt School of Music, Mount Holyoke College and the Interlochen Center for the Arts - and was a long time member of the Lark String Quartet.