Violinist Todd Phillips on The Upmost Importance of Musical Curiosity
Orion String Quartet violinist Todd Phillips shares his thoughts on the importance of musical curiosity and the impact it has on our personalized interpretation
Why is it so imperative to keep an open mind to new styles and genres? Orion String Quartet violinist Todd Philips shares his expert advice on the topic.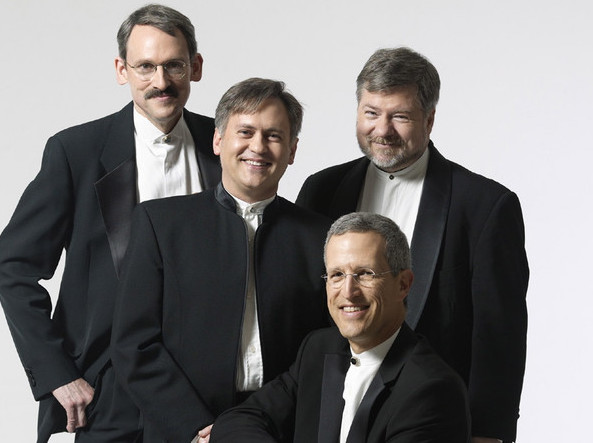 Violinist Todd Phillips Discusses the Importance of Staying Curious in your Musical Endeavors
It is not only important to be musically curious, but also to be artistically and intellectually curious in a broader sense and to open one's mind enough to be receptive to different art forms–literature, art, dance, drama. Being inspired by other disciplines can spark one's imagination and can deepen your relationship with music.
The greatist artists – in all genres – are looking to create an experience that is more meaningful and powerful than the normal events of our everyday lives. Beethoven was certainly an example of this. He requires us to be stronger, more intelligent, more emotional, and more uncompromising in musical intent than just about any other composer.
Being curious enough to explore the varied choices of harmony, melody, articulation, and phrasing that composers make when putting together a piece of music can lead to discovering some of the underlying essences of character, emotion, and structure.
Looking beyond the simple, external markings on the page and to be courageous enough to endeavour to internalize the music can help one develop a way of playing a composer's piece with naturalness and authentic feeling.
It is then necessary to explore specific instrumental techniques such as tone color, vibrato, and articulation as well as a more direct and efficient physical approach to the instrument so that one can illuminate what has inspired you about a particular work.
When you have a curious mind you can enjoy a lifelong journey of artistic exploration that can keep you connected to the most cosmic creations humanity has to offer!
–Todd
Do you have an idea for a blog or news tip? Simply email: [email protected]
Violinist Todd Phillips enjoys a varied career that harkens back to the traditions of previous generations of musicians who were in equal demand as soloist, chamber musician, orchestra leader/conductor, and teacher. Since making his solo debut with the Pittsburgh Symphony at the age of thirteen, he has appeared with many orchestras throughout the United States, Europe, and Japan, including the Brandenburg Ensemble, the Jacksonville Symphony, Camerata Salzburg, Honolulu Symphony, Sejong Soloists, and the Orpheus Chamber Orchestra. He made his Carnegie Hall debut in 1982 with the New York String Orchestra and conductor Alexander Schneider. Return engagements at Carnegie Hall soon followed, as well as solo performances in Avery Fisher Hall, Alice Tully Hall, the Kennedy Center in Washington, D.C., Boston Symphony Hall, and the Frankfurt Opera House.