What Are the Common Mistakes You See When Sitting on a Conservatory Audition Panel?
The Violin Channel recently caught up with a number of esteemed international string pedagogues – to get the inside word on the common mistakes students are making in front of audition panels.
Paul Kantor
Professor of Violin at the Rice University Shepherd School of Music and the Royal Conservatory Glenn Gould School
Common sense should prevail: being too informal in dress or manner sends the message that the interaction is not very important and the opposite can appear stiff or inappropriate for the occasion.
In my favorite auditions the performer projects a genuine warmth in greeting the panel, responds with thoughtfulness and confidence and demonstrates a sincere love of the art.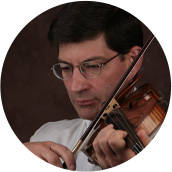 Itzhak Rashkovsky
Professor of Violin at London's Royal College of Music
Every student should appreciate that their assessment starts long before the first note they play.
Naturally, one's attire is of importance in an audition, as it should be in any performance.
For example, I don't expect a young man to dress in black tie, but equally, he shouldn't show up to the audition as if he just left the gym after a hefty workout.
This is non-negotiable – the dress has to demonstrate the respect which the occasion merits.
But, of course, it's more than how the person dresses.
I have a saying – "show me your violin, and I'll tell you how well you play".
Even an inexpensive violin should be clean and appear as if it has been treated with care and love. If the instrument doesn't look like it's been professionally maintained, then I immediately know that the playing will be equally unprofessional.
Same point goes for the bow. Dirty bow hairs immediately give me the impression of unprofessionalism.
I've also seen a lot of jewelry at auditions. You never see top soloists performing with rings on their hands (with the exception of a wedding ring on their right hand!).
Nothing should visually, or physically, distract from the performance. Leave the jewelry in the violin case before you enter the room.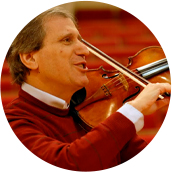 Dr. Robin Wilson
An audition is like any performance. The panel (or audience) is forming an opinion of you from the moment you appear.
The quality of the playing is always paramount, but other factors such as presentation and personal demeanor are revealing indicators of general attitude.
An institution and its teachers want to work with serious but friendly students who are mature, responsible, and respectful (as well as hard-working).
So dress formally, smile (this makes a huge difference and helps to relax both you and the panel!), and appear eager and committed.
If there is an interview sit up straight. It might seem an unlikely consideration, but a slumped student speaking of their aspirations is less convincing than a confidently postured one!
Before the interview, practice answering aloud a few simple questions such as 'why this school?' or 'what are your goals?' It always helps to give articulate answers that show a depth of consideration.
As a final piece of advice, be confident but humble. It indicates a distinct lack of awareness when a student has an inflated view of their playing or particularly unrealistic goals.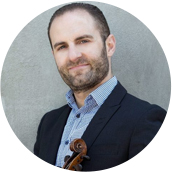 Ida Kavafian
I'd have to say that there are things that bother me about auditions, but none of them would affect my vote.
Tuning loudly and for a long time is a pet peeve of mine.
Tuning in between pieces is not a good idea unless it's very obviously needed.  
I had a teacher that didn't allow me to tune for the entire hour of my lesson and I sometimes think that I should do the same!
I do think that a decent appearance shows respect.
I don't care for the habit that some candidates have of looking at the judging panel while playing.  
Bringing in your own pianist rarely helps, and often hurts.
There is no excuse for using poor editions for Bach and Mozart in particular.
Speaking except when spoken to, is not a good idea.
If we ask for the 'Corrente' from the Bach D Minor Partita or the 'Loure' from the E Major, don't ask which movement!!  
I personally don't think the 'Chaconne' is a great audition work, or for that matter, the Shostakovich 1st Concerto, but that is a personal opinion.
Again, it wouldn't have any bearing on my vote, it's simply my own preference.
Choose carefully what you play first. You can't take back the impression that the first few notes you play convey.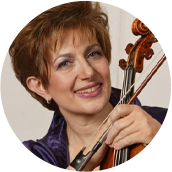 Boris Kuschnir
There are various mistakes which are commonly being made ...
Of course, nobody asks a student to perform in a tuxedo or an evening dress … but to be well dressed is never a mistake.
It is also advisable not to tune for too long on stage ... and not to turn the violin away from the jury ... or too much towards the jury.
The F-holes of the violin should always look towards the jury members.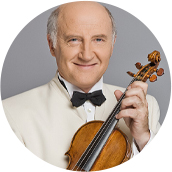 Pierre Amoyal
The presentation before the performance usually announces the level of the playing.
A loud and disturbing tuning rarely prepares for a sensitive playing of a slow movement of Mozart.
I also don't forget that for five years, every Tuesday and Fridays in the class of Jascha Heifetz, we had to wear a tie and be properly dressed - showing respect for music and the profession ... this is sometimes forgotten today.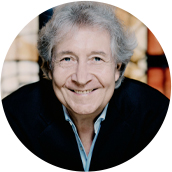 Charles Castleman
Common mistakes ... trying to sell yourself too much or being too self-effacing.
Usually, you will be invited to choose the 1st piece ... choose it wisely both for the initial impression and for how it prepares you for the repertory which will follow.
And make sure you remember to breathe frequently.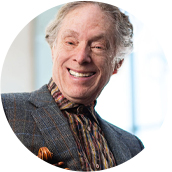 Hans Jørgen Jensen
Professor of Cello at Northwestern University Bienen School of Music
Over the past number of years, I have never experienced anything but professional attitudes from all the students auditioning for me.
However, a few years ago as a judge on a national competition I did have an experience where one of the competitors was poorly dressed.
That person actually played very well but the cavalier attitude and the overall appearance upset the judges so much that we all agreed not to pass that competitor on to the next round.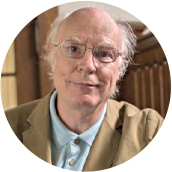 Boris Garlitsky
No comments for chewing gum...
It's very important how a student stands and relates to the pianist of the class.
He/she should consider the pianist as a partner and not as an accompanist.
The students should be as respectful and courteous as they would be during a concert.

Kurt Sassmannshaus
Professor of Violin at the University of Cincinnati College-Conservatory of Music
The adage that you never get a second chance to make a first impression applies to your tuning.
Don't spend 2 or 3 minutes of a short audition trying to tame your pegs. Nobody wants to hear that.
When you buy the strings, invest $6 or less in peg soap.
Change your string 5 to 7 days before an important audition.
Clean the pegs and the peg holes in the pegbox with a dry cloth. Apply a moderate amount of peg soap and make sure the pegs turn smoothly but stay in place where you need them.
Get the "A" before you walk into the audition room, tune carefully in a practice room.
Then walk into the audition with a smile and just play.
The faculty's first impression will be one of a serious, well prepared young artist.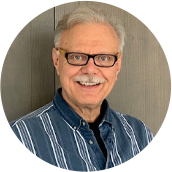 Lewis Kaplan
Professor of Violin at the Juilliard School
We have all seen students who play in jeans or evening gowns, my experience is it makes no difference.
 It's about the playing and the talent.
A generation ago attire could have made a difference, "he/she shows no respect." Today it has no bearing on the outcome.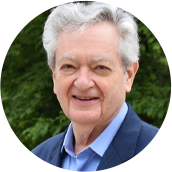 Grigory Kalinovsky
Professor of Violin at Indiana University Jacobs School of Music
A professional presentation is always important - no matter how determined we are to listen objectively and to evaluate a student based strictly on their playing, we are only human, and our opinion will be affected by the general impression the student makes on us.
You should be dressed the part - this is an audition, not a concert, so wearing a tux or a concert dress is an overkill – just dress clean and conservative.
Same goes for general attitude and body language.
Being friendly is always good, but be respectful and conservative – let your playing speak for itself.
Of course, when someone's playing is truly exceptional (or really weak), other aspects of behavior or appearance will not have much effect, but they still matter.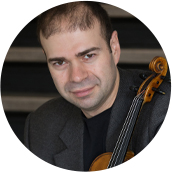 Danielle Belen
Associate Professor of Violin at University of Michigan School of Music, Theatre, and Dance
I've heard students use foul language in the hallways talking to their friends right after an audition. This is quite a turn-off for me.
However, I do care more about one's demeanor in the actual audition itself - how they carry themselves and whether they act in a professional way, even as a student.  
If they didn't play their absolute best, are they sulking and apologizing with their head down as they walk out the door, or are they still smiling and gracious?
Attitude has such an impact, nearly as important as the playing itself.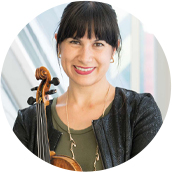 Do you have a question you'd like our network to answer? Simply email: [email protected]