Iván Fischer Gets Vaccinated While Conducting a Concert
The conductor received his third dose of the COVID-19 vaccine in a live performance with the Budapest Festival Orchestra last week
To encourage Hungarian audiences to get vaccinated, Fischer got the vaccine onstage while simultaneously conducting the ensemble.
Dr. Dávid Becker, deputy director of the Semmelweis University Heart and Vascular Center, administered the shot. He had previously consulted Fischer about the date of his last vaccination, the type of his first two vaccine shots, and other important health aspects.
Orchestra members also took part in the initiative — they performed a quick COVID-19 test during the concert, not allowing the music to stop.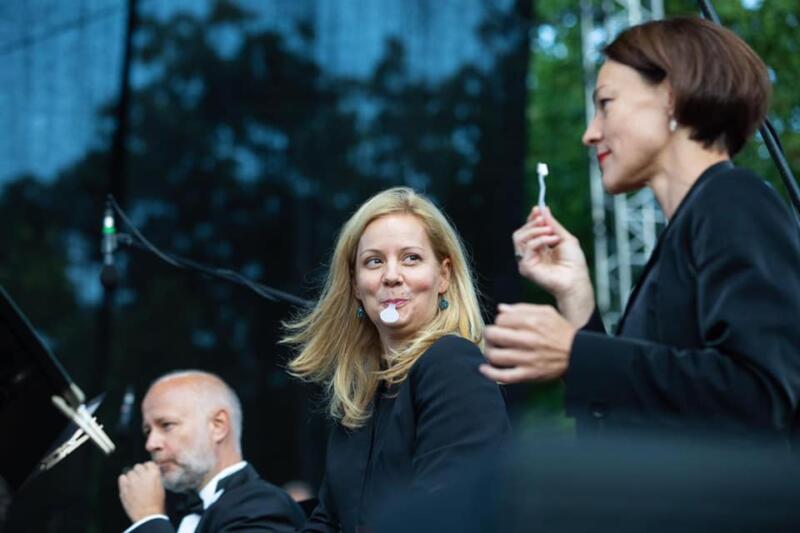 "Our free, open-air concert last Wednesday was not only a special event because we got to give the audience a taste of our upcoming season. We also wanted to further raise awareness of the need for vaccination in Hungary and around the world," the orchestra wrote on its Facebook page.
"We believe further vaccination and testing are the most important things in order to prevent the spread of the coronavirus, to maintain a normal life and to allow people to go to concerts."
To attend the free concert, audiences had to show proof of vaccination.
The Budapest Festival Orchestra's 2021/22 season starts officially on September 9 with Monteverdi's opera L'incoronazione di Poppea, followed by symphonic concerts at the Lucerne Festival on September 11 and 12.