Martin Beaver on Encouraging His Students to Study at Summer Music Festivals
"Do you encourage your students to study at music festivals over the summer?" We threw the question over to Canadian violinist Martin Beaver to seek his advice.
Summer break is finally here. Do you take time off practice or do you look for the latest summer music festival to join? Perhaps both? If you were contemplating joining a summer music festival but didn't know what was in store for you, or whether it would be a worthwhile experience, worry not because you're not alone. VC reader Susan was also keen to know.
What are some summer music festivals that you know of? What were your experiences like taking part in those festivals? Please leave a comment below, we are keen to know your thoughts.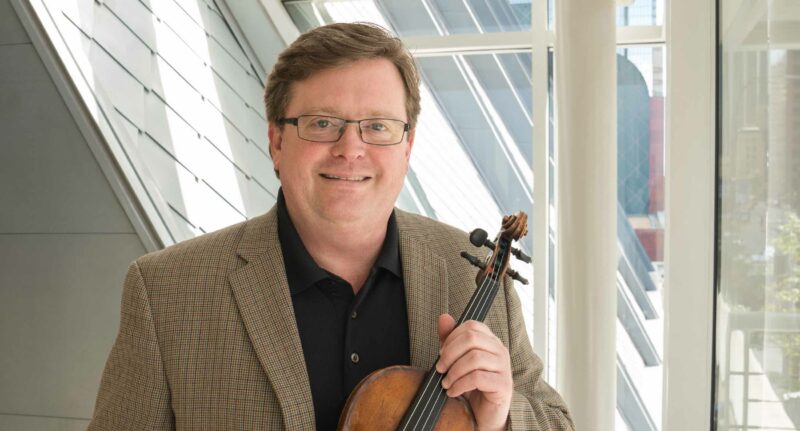 Martin Beaver on Whether He Encourages His Students To Study At Summer Music Festivals
Dear Susan,
Yes, I certainly do! Summer music festivals offer invaluable opportunities for students to grow musically, instrumentally and personally, to take part in great artistic experiences and to meet their peers and form relationships.
There are several different kinds of music festivals to appeal to students at various stages in their development. These include festivals devoted to orchestral training, chamber music study, instrumental study, or offering a combination of these disciplines.
Whether a festival lasts for two or eight weeks, the benefit of an intensive experience is considerable. The opportunity for in-depth and concentrated study, whether in orchestral, chamber music or solo settings, offers a completely different experience than what may be possible during the school year (due to the demands of a complete curriculum).
For example, it would be a challenge for a string quartet to rehearse for several hours every day, receive daily coachings and give weekly or bi-weekly performances during a typical school year given the demands on each student's time for practice, lessons, rehearsals, orchestra, academics and, of course, more practice!  Yet, at several summer chamber music festivals where I have taught, this kind of schedule is maintained, often leading to astonishing artistic growth.
I believe the same to be true of festivals that offer a high concentration in orchestral training. The chance to prepare an orchestral program in-depth and perform at a high level is of immeasurable value.
Also, one should not overlook the social aspect of summer festivals. They are a great chance for young musicians to meet and hear one another and to form friendships and artistic relationships. Many successful groups and partnerships have grown out of summer festival encounters. 
I hope this helps to shed light on some of the benefits of summer festivals and why I enthusiastically encourage my students to attend them!
–Martin
Do you have a burning question for one of the Pros? Simply email: [email protected]
Mr. Beaver was 1st violin of the world-renowned Tokyo String Quartet from June 2002 until its final concert in July 2013. As such, he appeared to critical and public acclaim on the major stages of the world, including Carnegie Hall, Wigmore Hall, the Berliner Philharmonie, Suntory Hall in Tokyo, and the Sydney Opera House. As a member of the Tokyo String Quartet, Mr. Beaver was privileged to perform on the 1727 Stradivarius violin from the "Paganini Quartet" set of instruments, on generous loan to the quartet from the Nippon Music Foundation. Recordings of the Tokyo String Quartet during his tenure notably include the complete Beethoven quartets on the Harmonia Mundi label.