Guarneri Quartet Violist Michael Tree – In Memoriam (1934-2018)
Violist Steven Tenenbom pays tribute to his late-teacher, former Guarneri Quartet member, Mr Michael Tree
The Violin Channel recently caught up with Orion Quartet violist Steven Tenenbom, longtime student and friend of former Guarneri String Quartet member, Mr. Michael Tree who passed away at aged 83.  
Here, Steven pays tribute to his late teacher and mentor:
I have had the privilege of having several profound yet very different relationships in my musical and personal life. This may not seem unusual but what is extraordinary is that they have been with the same person, Michael Tree. At first hearing, I became a wide eyed fan, then couldn't believe my good fortune at becoming his student, moving on to the extraordinary opportunity of playing alongside him with the quartet that I loved so dearly, becoming teaching colleagues and sharing students, and ultimately enjoying a warm and comfortable friendship. All these phases were made possible by a man who loved unconditionally.
Michael Tree lived his life the same way he played the music he loved the most, as a romantic who enjoyed just about everything about everything. He loved his family. He and his beautiful wife, Jani shared a rare love that exists in but a few relationships. He epitomized his own philosophy that in order to be a good musician, you had to first be a good person.
My first encounter with Michael, as the Curtis students of the 70's called him, was at a chamber music workshop in Cleveland in 1974. The Guarneri Quartet came to perform and then coach the student quartets the next day. I sat transfixed through performances of Mozart, Debussy and Beethoven, not believing my ears at the sound emanating from this group. I instantly knew that life would never be the same for me. Thanks to the prodding of another special mentor of mine, Heidi Castleman, I somehow worked up the nerve to go play for him. After being accepted as his student at Curtis, I spent the next several years in an obsessive quest to try and emulate his playing which I believed spoke like a prophet revealing the meaning of strength, beauty, poetry and humanity. His teaching was probing, deliberate and always searching for the most expressive way to communicate the music.
I was fortunate to share the stage with Michael in various formations - as a guest with the Guarneri Quartet, with him as a guest of my Orion Quartet and in memorable collaborations with both of our quartets. His teaching was now by example as he encouraged me to be a colleague rather than a student. Michael and I shared students, first as an assistant to him at St. Louis and then as teaching together at Juilliard. One of my favorite memories will always be when I watched his students have that same sense of awe and amazement of his playing and teaching that I had as a youngster.
The last few years were filled with warmth and gratitude as former students and colleagues would gather in New York and Vermont to celebrate birthdays and berry picking season. Jani's "Sunday Special" added that perfect sweetness to a Marlboro breakfast.
I know that I share in the profound sorrow and gratitude that Michael Tree's family, students, friends and thousands of music lovers around the world must feel. He has left a hole in our hearts that will be impossible to fill. We should all strive to be the kind of person that will be missed as much as Michael Tree.
-Steven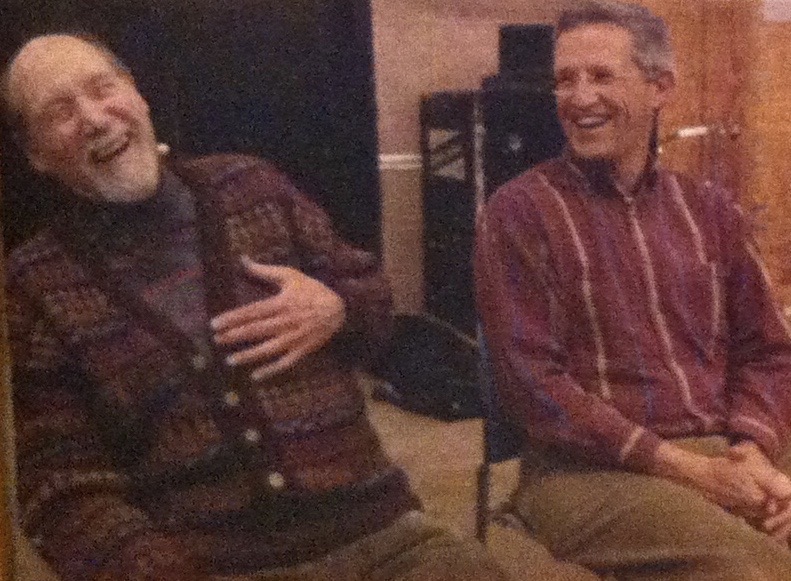 American violist Steven Tenenbom has served as a member of the famed Orion String Quartet since its formation in 1987. He performs regularly as a member of the Chamber Music Society of Lincoln Center - and holds teaching positions on faculty at The Juilliard School, Curtis Institute of Music and The Bard College Conservatory of Music