The Philharmonix Ensemble Releases New Album, "Vol. 3"
The multi-genre septet has released their third album on Deutsche Grammophon
Philharmonix comprises world-class musicians from the Berlin and Vienna Philharmonic orchestras. Its members are violinists VC Artist Noah Bendix-Balgley and Sebastian Gürtler, violist Thilo Fechner, cellist Stephan Koncz, bassist Ödön Rácz, pianist Christoph Traxler, and clarinetist Daniel Ottensamer.
Philharmonix has released two previous albums — their 2018 debut album "The Vienna Berlin Music Club," and Vol. 2 of the same series in 2019. 
Vol. 3 involves 13 new compositions and arrangements — including by Konsz, Gürtler, Traxler, and Bendix-Balgley — of various musical genres, ranging from classical to swing and folk music to pop. 
Two of the core works in the album include Requiem For Falco with music by Johann Hölzel, Ferdinand Bolland, and Robert Bolland as a tribute to the late Austrian pop legend, and an arrangement of R. Strauss' Dance Of Salome. 
The album also delves into traditional folk music and Klezmer including Žute Dunje, Waltzing Matilda, Mad Mule, and Odessa Bulgar. The rest of the album comprises Dvorák's Humoresque, Bruch's Kol Nidrei, Shostakovich's Fuga In C, Marcus Davy's Heartless, Louis Guglielmi's La Vie En Rose, Gürtler's Ludwig's Nightmare, and Vladimir Cosma's Reality.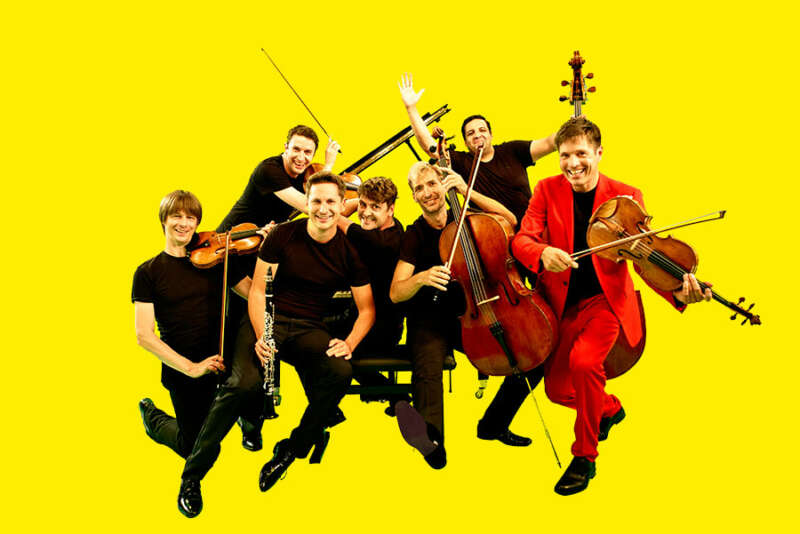 "We came together in order to play the music we can't usually play in the high and mighty concert halls with our orchestras," Noah told The Opera Queen in a 2019 interview on Philharmonix's Vol. 2 release.
"We're always looking for some sort of musical spark that gets us excited about playing something together and that's the nice thing," he continued. "We get to decide what we're playing and how we'll play it, because it's our own arrangements."
To listen to and purchase Philharmonix's Vol. 3, click here.
The ensemble's tour has also kicked off with performances throughout this season in Salzburg, Tokyo, Taipei, and Vienna.