Tips & Advice to Improve Online Teaching Experiences
The Violin Channel recently caught up with a panel of renowned string pedagogues — to get their best advice for teaching online.
Patinka Kopec
To get the most value from virtual lessons, it is crucial – initially – that you test the equipment the student will use.
The student and the teacher must have a digital stereo microphone, a wifi system with sufficient bandwidth and speed, and a camera.
A mobile phone is not adequate. iPad or other tablet is essential.
One brand/model which has worked well is the logitech C922 pro HD stream WebCam. In different locations skype, facetime, or zoom (properly set up to optimize [not the default setting]) is also essential.
The teacher must be very well organized.
Knowing in advance the repertoire that the student will perform is essential. The teacher and student should use the same edition, which should also be available at hand, to save time and facilitate covering more material.
The positive aspects of teaching virtually include increased focus of the student, fewer disruptions (except for technical issues), and availability when student cannot be present physically.
The negative aspects include the need for the teacher to be conscious of the student's physical tension.
The teacher must be able to identify this by listening to the sound quality and observing the student. If the student plays with a pianist, the balance may be an issue. If the student and teacher are in widely separated locations, the time difference may pose challenges.
Teaching virtually is more challenging than when I teach a student in person. I seem to use more energy when talking and teaching virtually.
Each lesson is very focused and intense without a break. After teaching 6+ hours per day, I find myself physically exhausted and hoarse.
To optimize the experience, preparation, a good connection, a well lit room, and patience are necessary.
Sometimes if I am teaching a new student whom I have never met in person, I would be very conscious of how he/she enters the room, his/her body language, set up, and communication skills and style.
These aspects are often difficult to observe in a virtual lesson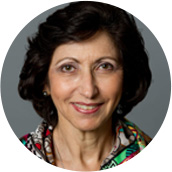 Ralph Kirshbaum
Three months ago the lives of all of us were comprehensively turned upside down by the effects of the Covid-19 pandemic.
As teachers, we were called upon to move instantly from in-person teaching to teaching online. My thoughts on this immutable fact are as follows:
1) Accept the reality of the situation---be flexible and curious and open to new ideas. Personally, I had to put aside my own bias for in-person lessons that, out of principle, had been my sole experience of teaching for nearly 50 years. Online lessons have proven to be surprisingly productive, even in matters of sound production and nuances of phrasing involving inflection and articulation.
2) Zoom seems to be the most widely used platform for online teaching. While excellent for speech and visual clarity, it initially seemed very poor for transmitting sound from musical instruments. After heeding advice from tech-savvy colleagues and students at USC Thornton, this problem was in large part overcome.
a) The student should have a reasonable external USB microphone
b) The position of the microphone should be tested and adjusted for each lesson
c) Adjust the audio settings within Zoom, disabling the 'automatic volume control' and the two suppression controls while activating the 'Advanced' setting and the 'Original sound' option
d) Ensure that the student closes all background settings on their computer
3) Teach with the same involvement and concentration online as you do instinctively in person; the experience is somehow more tiring, but can be unexpectedly rewarding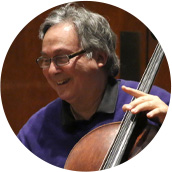 Lucie Robert
After the initial shock and disbelief at how inferior the sound quality was on all of the apps I tried, I had to change my teaching focus and not rely primarily on the tone quality.
To help improve the quality, I asked my students to hard-wire their internet connections and purchase a good microphone.
I opted to use Zoom because it had the largest viewing frame of the programs I tried. This allowed me to see everything at once so I didn't have to lose the visual aspect of the lesson on top of the reduced sound quality.
I made sure that my students positioned themselves so I could see their left hand and their bow arm/hand with a clear view all the way to the tip. From watching how they played/moved, I could deduce how it sounded and work from there.
Since most students are visually oriented, I also asked them a few days after their online lessons to make a video of their playing so they could carefully watch, listen, and study their recordings as a tool in preparation for their next lesson.
When I felt their pieces were near performance level, I had them make another recording, in lieu of their lesson. I then sent back detailed critiques of their performance after which they would again study and practice, then send me their final version. I found that combining these two methods was extremely helpful for my students.
My biggest worry when the pandemic began was that my students might regress, but fortunately, that did not happen. Needless to say, I am excitingly looking forward to seeing them all in person in my studio – hopefully very soon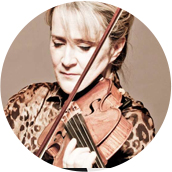 Alexander Kerr
Since joining the Dallas Symphony Orchestra in 2011, I have spent quite a bit of time teaching online and have learned a lot about gaining the most from this amazing technological resource.
Of course, there are limitations to the medium, but here are some fundamental guidelines that can really help get the most out of the experience.
Bandwidth is everything. I can't stress enough that an online experience is truly at the mercy of a strong internet connection!

A decent microphone also helps a ton. One can get a good mike for a reasonable price and it really does make a difference in being able to better judge tone and dynamic contrast.

Volume and projection are difficult to ascertain in a condensed digital setting, so don't concentrate so much on them. One can always judge the quality of sound, phrasing, dynamic contrasts, vibrato, intonation, portamenti, set up and stage presence, so focus lessons on what you can better, not what you can't.

Try not to play, clap, speak or make too many other extraneous sounds or motions (especially simultaneously) that will eat up the digital data available. The system can only take so much, so try not to overload it!
There are plenty of other little tips that I have learned over these past years but these are some concrete ways of getting the best experience possible!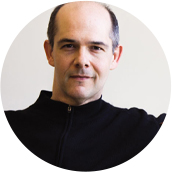 Grigory Kalinovsky
Having experienced online lessons from both sides of the screen since 1993 - first as a student working with Pinchas Zukerman and Patinka Kopec, and then as a teacher presenting remote masterclasses using dedicated video-conferencing equipment as well as private lessons using personal computers - I have seen the technology at its best and at its worst.
As is true with almost anything in life, experience is key, and at this point, I feel that although nothing can replace face-to-face lessons when the technology works well, I can make an online lesson nearly as useful for the student as if it was in-person.
The best software for music lessons out there currently is Polycom RealPresence Desktop with MusicMode enabled, however, it requires access to a good SIP server, preferably university-based, and a license fee from every user (not just the teacher).
Therefore, I have been using Zoom with advanced audio settings more and more (enabling stereo and disabling noise-cancellation), usually with decent results - Zoom makes violin sound a bit harsher than Polycom, but not terribly so.
No other platform I have tried so far sounds better or even as good. 
Things that I find are a must for a solid online lessons experience are:
A decent USB microphone (Audio-Technica AT2020USB is my preferred one, though Yeti Blue is also quite good, and even the cheaper Blue Snowball can be sufficient if price is an issue).

Wired internet connection. Even the best WiFi is not stable enough for a live music lesson, therefore getting a sufficiently long ethernet cable (Cat 6 or higher) with an ethernet-to-USB(-C) adapter if your computer does not have an ethernet port, is a must - the lesson experience with a wired connection is better by an order of magnitude.

The best internet connection plan you can afford - upload speed is especially important for your sound to come through in the best possible way (at least several Mbps is preferred - my plan currently has 35Mbps upload speed with 1Gbps download).

If possible, use a desktop computer, or at least a more powerful laptop. I have recently switched from teaching on my MacBook to using a 27-inch iMac, and besides the bigger screen and fuller sound from the speakers, I was stunned to realize how much better the overall sound quality became even when faced with a slower internet connection from a student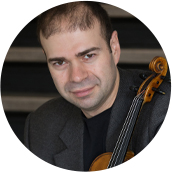 Hans Jørgen Jensen
The time right now is great for students to select a few aspects in their playing that they are not happy with and really spend some regular practice time on fixing those issues.
 
Teaching online is great for selecting and zooming in on one topic.
Topics such as these works great for online teaching:
 
·      Intonation
·      Practice Strategy
·      Legato playing without any unwanted portato
 
Online teaching is also a great tool for correcting and fixing basic problems such as:
 
·      Great overall posture
·      Finding the best natural Bow hold
·      Placement of left arm-hand fingers on the fingerboard
 
These two aspects can be hard to judge:
 
·      Dynamics and volume
·      Tonal quality
 
But if we look at the contact point and the speed of the bow we can mostly figure it out.
 
Try to practice great in spite of all the pain and suffering going on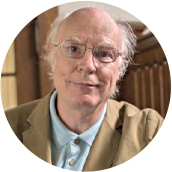 Dr. Robin Wilson
I have found that FaceTime and YouBrio have in fact been the best platforms to use.
The picture and sound are both more consistently clearer than Zoom.
Apparently, with FaceTime, because the technology is built into the devices - iPhones or iPads - it is more streamlined.
The YouBrio App has a smart board function, allowing the student to take a picture of the music in front of them, quickly upload it, and then for both parties to annotate in real time from any device. Truly brilliant!
Annotating suggestions that the student can immediately see saves so much time.
It's also very useful to have students send a recording in advance to use as the play-through at the beginning of the lesson.
The recording is clearer, without connection glitches and you can hear more nuance of dynamic and sound  - by far the two aspects that are most compromised online.
I also have been asking students to send recordings to pianists, who record accompaniments.
It's great training for the student to sing their part first (without their instrument) along with the piano part when they receive it.
Although not conducive to spontaneous music making, it nevertheless forces students to really listen and know the complete score!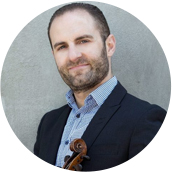 Catherine Cho
"During this new chapter of online teaching, I have found that my primary focus during the online lesson is to stay connected with the spirit of the students. And, this is really the same when working in-person.
When the Zoom/Facetime session starts, there is an immediate sense of joy and warmth because the personal path you have formed by reaching out is still very direct.
The students' vocal tones, facial expressions, and choice of words reveal so much truth, even in distance learning.
I have found the focus online to be extremely high, and there has been a great level of productivity as students have more space and time to do excellent work with processing ideas and concepts.
I find that students need to dig even deeper to be musically convincing via Zoom, and elements such as phrasing, rhythm, and intonation are certainly not masked by the Zoom tone!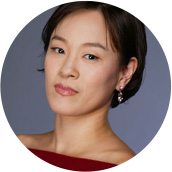 Do you have a question you'd like our network to answer? Simply email: [email protected]