Should Students Take Lessons With Prospective Teachers Before Conservatory Auditions?
The Violin Channel recently caught up with a panel of esteemed international string pedagogues – to get the inside word on whether it's advisable for a student to take a lesson with a prospective teacher before a conservatory audition.
Boris Kuschnir
Before accepting a new student into my class, for me it's very important to listen to the student before the entry exam.
Also it would be good to have a short lesson with the student in order to know how they reacts to my suggestions and how quickly the student can apply them.
Also it's important to speak with the student about different topics – in order to know the level of his/hers education and development.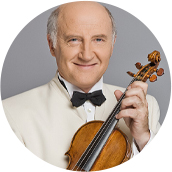 Ida Kavafian
I'm sure every teacher is different, but I have stopped hearing most ''trial lessons''  ... except when referred by their teachers.
I am constantly trying to cut back my teaching hours and have barely enough time to keep up with my present students – so an extra hour is very hard to come by in order to hear a prospective student.  
Sometimes I invite them to observe my lessons, which I feel can be beneficial to them as well as to my students.
I'm fortunate in that I don't have to recruit, so perhaps teachers at institutions other than Curtis might have other priorities.
That being said, I have accepted students I've never heard before and turned down students (albeit many more) with whom I've had sessions, so it goes both ways.
One important thing to note is that students have the mistaken notion that having a session enhances their chances of getting into a school, and nothing could be further from the truth – at least where I teach.
An aggressive parent is another pet peeve. Don't get me started ...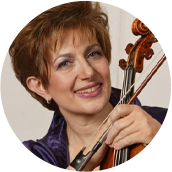 Pierre Amoyal
It is of course very important to meet a teacher before an audition. 
Students should not choose in my opinion a teacher because of his or her reputation – and not choose a school because of its prestigious name.
Students and teachers should share common values – to ensure the collaboration is productive and long lasting.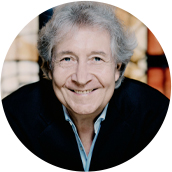 Paul Kantor
While not essential, it is a wise strategy both for the teacher and the prospective student.
Remember, the audition has no mechanism to advise the teacher as to the receptiveness, quickness, and ''hunger'' of the student,  but those same qualities become evident in even a brief interaction.
Often the pre-audition meeting is where decisions are made by both parties!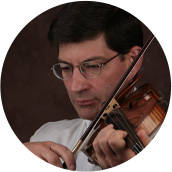 Dr. Robin Wilson
For the sake of equity, some teachers prefer not to give lessons before auditions.
If the teacher is willing then this can be advantageous for both parties. Students should audition teachers too!
It is a chance to become acquainted and see if there is a mutual rapport. This can be essential for a healthy working relationship.
Students may judge if the teacher can quickly pinpoint weaknesses, offer effective solutions, and provide musical insight and inspiration.
Some students know what they need from a teacher and others may be unsure.
Students should ask questions about technical and musical concerns to gain a clearer picture of potential long-term study.
As a former teacher of mine once wisely said, ''any teacher can give a good first lesson!''
From a teacher's perspective, this meeting helps to truly understand the student's ability.
One can ascertain limitations in musical understanding by exploring underlying harmony, structure, or general interpretative issues.
It is also a chance to see if the student responds well. Regardless of talent, all students are at different stages of development with varying needs to facilitate ongoing progress.
In addition, students learn in different ways so not every student is necessarily suited to a particular teacher. The needs of the student and the strengths of the teacher must align.
A final, but important consideration is that popular teachers have very limited space in their studios.
Undoubtedly, connecting positively with a teacher before an audition can sway the result.
Teachers may have earmarked vacancies for students they already know, so meeting either immediately before an audition or at a prior summer school, for example, can certainly help.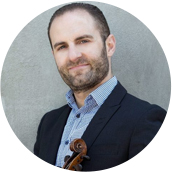 Charles Castleman
First, one should NOT play for the teacher shortly before the audition, i.e. within 3 days of the audition.
If the teacher has something substantial to suggest, it can confuse the student and negatively affect the audition.
If the teacher has nothing substantial to suggest, there is little reason to have the lesson, and the impression given of the potential relationship may be faulty.
Does the teacher not want to confuse or does he/she not have anything to offer?
Whenever a candidate does play for a potential teacher, a lesson with no follow-up lesson is of doubtful value in predicting future value.
Perhaps the best idea is to arrange for a half-hour session with the potential teacher involving a chat and some targeted problem-solving.
Many teachers who would charge for a trial lesson would not feel the need for a fee or at least much of a fee for such a session.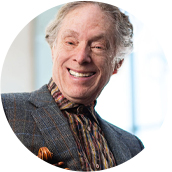 Hans Jørgen Jensen
When two people have to work together over an extended period of time it is important for both to meet – in order to see how well they can work together.
From the student's perspective, it is important to experience the teaching style of the teacher and to experience the general atmosphere in the teaching studio and the school.
From the perspective of getting admitted to the various schools, I personally tell my students that they have to prepare themselves in such a professional way that their performance will be so convincing that they will be admitted.
I also tell them that they still need a bit of luck to shine on them, because no matter how well they play, they are indeed lucky if the teachers they want to study with like their playing, have space in their studio, and want to work with them.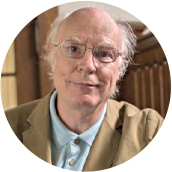 Itzhak Rashkovsky
It's not a question of importance ... but one of necessity.
When you look at the most ''in demand'' teachers at the most prestigious institutions, you see how competitive it is to gain admission into a desired studio.
The consultation lesson is the only way for the teacher to assess the ability of the student and his/her capacity to respond to instructions.
Most importantly, this allows the teacher to evaluate their chemistry with the prospective student.
If the teacher is uncertain after a consultation lesson as to whether or not the student will be admitted into the studio, but the student is nonetheless certain this is the studio he wants to attend, then the right thing to do is to book a second lesson to demonstrate their determination.
As a teacher, I like to see resilient students that don't give up at the first hurdle.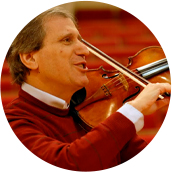 Boris Garlitsky
I think it is important that both the student and the teacher have a chance to meet before an audition.
For the teachers, I wouldn't suggest doing it as a private lesson.
I also believe it is important not to charge any money for that advance meeting with your potential students.
One should try to recreate the ambiance of studying in your class.
The feeling has to work both ways.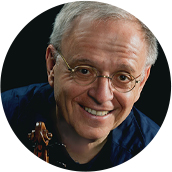 Kurt Sassmannshaus
It's a very good idea.
Studios with good track records always have more applicants than they can accommodate.
Faculty members evaluate the performance in the audition, but they are equally interested in knowing your practice habits and rate of progress.
These are good indicators for future success, but they are hard to forecast based on a short audition.
Start making plans 2 years before your audition.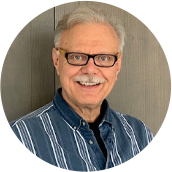 Lewis Kaplan
A very strong player is probably going to get an acceptance whether he/she plays for a faculty member beforehand or not.  
If the jury is small, the backing of a single member is likely to make a difference.
Playing for a faculty member can be helpful in terms of advice, i.e. rep to begin with, the format that each school follows, etc.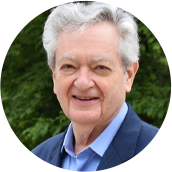 Grigory Kalinovsky
It is VERY important!
When teachers give 'trial lessons' to potential students, we are evaluating our willingness to commit to several years of working relationship. Thus, we are looking not just at how well the students play, but how they react to our suggestions, how flexible they are in their thinking – in other words, how productive and (hopefully) enjoyable the work process is likely to be.
This is equally important from the student's perspective – the relationship has to work for both sides to be productive.
This does not affect the student's chances of being accepted to the school, but when my studio is full and I can only accept a very limited number of new students, all other things being equal, I will be more inclined to give preference to a student I've met and worked with, rather than someone I have only heard for ten minutes at the audition.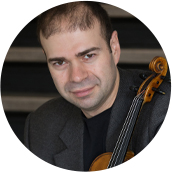 Danielle Belen
I personally find it extremely helpful to have worked with a student before hearing them at their actual live audition.  
It gives me a sense of who they are as a person, what their learning speed is, and it also serves as a benchmark I can measure their audition up against.
Have they improved since I heard them last? That's always a great sign.
I have occasionally taken a student that I've had no prior contact with, just based on their audition and working with them directly afterward for a few minutes, but it is more of a ''gamble''.  
We (teachers) are only human – a personal connection helps to draw our attention to the playing more immediately at the audition and helps us to envision a longer term relationship.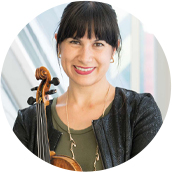 Do you have a question you'd like our network to answer? Simply email: [email protected]