Fundamental Elements of an Outstanding Concertmaster
The Violin Channel recently caught up with a panel of esteemed Concertmasters and Conductors — to get the inside word on the fundamental qualities of a truly outstanding Concertmaster.
Alexander Kerr
Concertmaster of the Dallas Symphony Orchestra
The fundamental elements of a truly outstanding Concertmaster are an extremely high level of individual performance, a thorough knowledge of and great love for the orchestral repertoire ... and great people skills (being able to galvanize a group as well as help promote and keep a positive working environment.)
I would also throw as added bonuses a natural and easily readable body movement (possible to learn, especially with dance classes) and a good deal of confidence ... not ARROGANCE ... just a strong internal belief in one's self!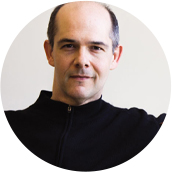 Dale Barltrop
Concertmaster of the Melbourne Symphony Orchestra:
Fine musicianship is expected of a Concertmaster, but in my opinion, what makes a great concertmaster is an awareness of and empathy with all of the human beings involved with the orchestra.
The Concertmaster position is extremely multi-faceted and requires the people skills necessary to interact with many different conductors, an orchestra of 90+ musicians, the CEO, artistic administrator, operations team, librarians, development team, marketing team, board of directors, donors and audience members ... each of whom has their own ideas, values and needs.
Ultimately, the Concertmaster is an ambassador for the orchestra on many levels and it is essential to have well-developed communication skills and the sensitivity and discretion to deal with any number of issues that may arise.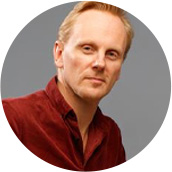 Marin Alsop
Chief Conductor of the Baltimore Symphony Orchestra
This is one of the most challenging roles to fill because it is such a demanding role, combining soloist qualities, a profound orchestral knowledge, and enormous people skills.
It is also a very personal connection for the Music Director and that rapport is critical.
For me, musicality trumps every other factor, but it is essential that a concertmaster be respected by the section and entire orchestra in order to be successful.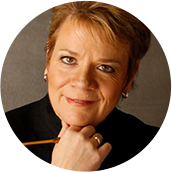 Frank Almond
Concertmaster of the Milwaukee Symphony Orchestra
It's an incredibly complex skillset, most of which cannot be effectively taught (in my experience) ... but certainly can be developed over time intuitively ...
I think the best Concertmasters are not only great musicians overall (and great chamber musicians as well) but also have natural leadership and diplomatic ability that can shift and adapt to various circumstances.
For example, often I can sense from a conductor within a few minutes what they want from that role ... some want help, some don't. Some want input and to exchange or discuss ideas, and some don't.
Or you naturally sense that a colleague is having a rough week ... or year ... and over time, you come to realize what helps the section overall, and that may be different than how you might play or think of something on your own.
A sense of flexibility is really vital, and knowing when to say something (or not) ... and if you do talk, how to be most effective.
I have also come to believe that a great Concertmaster has to be able to find ways of helping the overall artistic trajectory in the least confrontational ways possible.
Part of the job is constantly having a sort of radar that helps execute what the conductor (or soloist) is after, whether or not you (or the section) are amenable to what he/she wants.
For example, that may mean a bowing that I know won't work so well with the string section, but in the end, that's not really my call if the conductor loves it and wants to take the rehearsal time to change it.
Much of what I write here is a result of my own trial and error over many years; it's important to understand that there's always more to learn, and every orchestra and conductor is different.
In truth, it's actually several jobs all at once.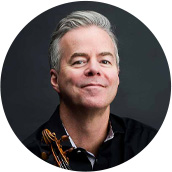 David Kim
Concertmaster of the Philadelphia Orchestra
Concertmasters are as varied as fingerprints... I have and always will admire all different kinds from orchestras around the world.
I can only speak for what works for me most of the time:
Check your ego at the door... no one wants an arrogant leader. Value everyone equally and learn to be a good listener.
Be as collaborative as you possibly can with your other string principals... especially when it comes to bowings.
Be a decent public speaker... if you're uncomfortable doing this, get a coach.
Learn to read minds... especially whoever is conducting on the podium. You serve as a liaison between the orchestra membership and him/her. The more that you can anticipate and reinforce their wishes, the better the experience will be for everyone.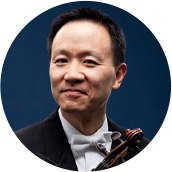 Rudolf Koelman
Former Concertmaster of the Royal Concertgebouw Orchestra
Apart from being an excellent violinist and musician, I feel you need a natural authority and also a very healthy sense of self esteem.
Good social competence is a must... you must be able to show respect and support to ALL players in the orchestra.
Plus the ability to show the highest respect and support to ALL conductors and soloists.
Plus of course, the importance of always being thoroughly prepared... and of having an expansive knowledge of the complete orchestral score.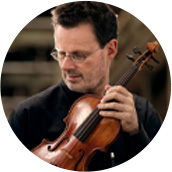 Jukka-Pekka Saraste
Finnish Conductor
This is a big issue ... I have seen successes and failures ...
A leader has to be respected by the whole orchestra, both as an excellent instrumentalist and as a musical leader.
These leadership qualities are really important because the Concertmaster has to take the responsibility for the whole orchestra's performance with the right kind of authority.
He or she should be a link between the conductor and the orchestra... thus helping to find the solutions to improve the overall performance.
Very often the winner of the audition has to prove his or her ability to grow into the job during a relatively short trial period. This trial period can sometimes be too short if the young leader doesn´t have enough experience before having to respond to the demands arising from repertoire, colleagues, and conductors.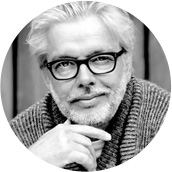 Do you have a question you'd like our network to answer? Simply email: [email protected]