Violinist Yevgeny Kutik Discusses Curating a Solo Recital Program
"How do you go about putting together a solo recital program?" We threw the question to Russian-American violinist, Yevgeny Kutik for tips and strategies.
A well-crafted recital program is like taking an immersive journey at an art exhibit — one that draws and captivates the audience into the performer's mind and world. There are many ways in designing recital programs, and VC reader Josephine wanted some advice on how to put together a solo recital program.
What are your tips and strategies when curating a solo recital program? Or a recital program you have performed or experienced that held a memorable impact? Please let us know in the comments below. We're all keen to learn more from you.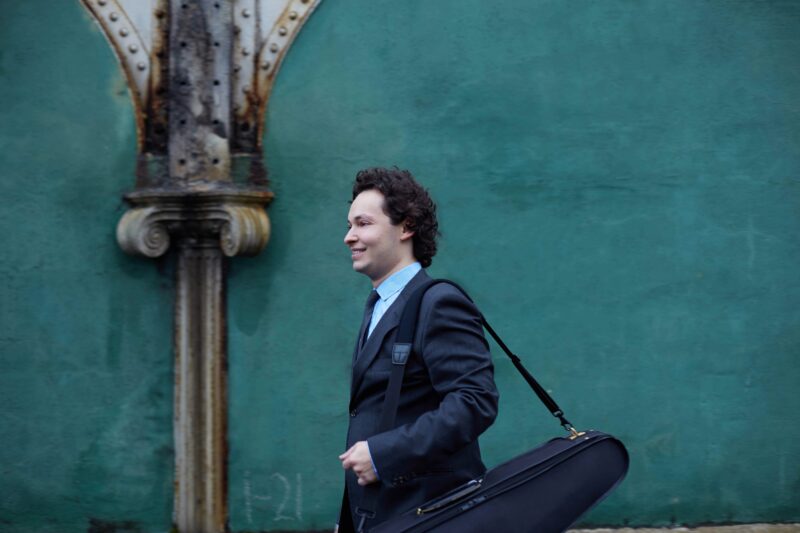 Violinist Yevgeny Kutik Shares Thoughts on Designing Solo Recital Programs
Dear Josephine,
One of my favorite things to do as an artist is to put together recital programs. It's a challenging and rewarding process that allows for lots of creativity and exploration. There are a number of ways to go about this. The more traditional way--the one you are most likely to encounter early on during school--is to put together a program that highlights the best of your abilities touching upon various works representative of something from each period of Classical Music, i.e. something Baroque, Classical, Romantic, 20th century, and perhaps a hint of something modern. This is a great way of going about program building at first, as it allows you ample opportunity to develop your technique, knowledge, and artistry.
In recent years, I've found that the best recital programs convey a story to the listener.
Your audience should be led on a 90-minute journey (or however long the recital may be). There are lots of different ways to go about this. One easy place to start is to get "personal." What pieces mean the most to you and why? They don't all have to relate musically. You can be the point of connection for the program. Another obvious way is to find patterns amidst the music. For example, a recent program I put together highlighted the popularity of the 'theme and variations' structure in music. Over the course of the program, the audience gets to hear 'theme and variations' in various musical languages, in obvious iterations, as well as in more discreet settings. Ideally, for the listener, Theme and Variations become less conceptual over the course of the evening and come to hold a more immediate emotional logic.
Get to really know your playing and artistry. You likely have something very unique to your style of playing that can be highlighted and developed in a musical program. Perhaps you have a particular way with the music of Bartók or French impressionism. I would consider focusing on this and developing "outward" from the area of focus. So, in the case of Bartók, maybe coupling his music with that of a close contemporary such as Kodály and showing Bartók's early influence, with a piece by Debussy. Also, dare to search out something obscure. So, in this program, it would be fun to arrange and perform some of the folk songs that Bartók catalogued and loved so much. Also importantly, if at all possible, talk to your audience. It doesn't have to (and probably shouldn't) be a 15-minute speech! Just a few quick sentences. This has an obvious way of helping the listener relate to you, your playing, the music, and the story you are telling.
-Yevgeny
Do you have a burning question for one of the pros? Simply email: [email protected]
A graduate of Boston University and the New England Conservatory, where he studied with Zinaida Gilels, Shirley Givens, Roman Totenberg and Donald Weilerstein, Yevgeny Kutik is a former first prize winner at the Boston Symphony Orchestra Young Artists Competition and former recipient of a prestigious Salon de Virtuosi Grant. He has appeared worldwide as both a recitalist and orchestral soloist, and is also a keynote speaker for the Jewish Federations of North America Speakers Bureau.